Assalammualaikum. Segmen lagi, muahaha..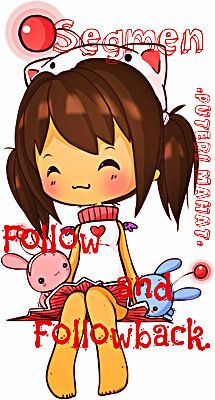 1. Nama: Erny Nur Aiman Bt Zainal Abidin
2. Umur: 15 tahun okayyy
3. Status [single, taken, married, etc]: Taken
4. Favourite colour: Soft Pink,Blue
5. Birthdate: 21/06/1997
6. Sweet memories on 2012: Banyakk oooo
7. Blogging since: 2008
8. Crush. Yes or no?: No
9. Still love your ex?: No
10. Is there second chance for your ex?: No
11. Height: 152
12. Weight:40
13. Interest with Kpop?: No
14. Bestfriends: Siapa kawan rapat saya dialah bestfriend saya ;)
15. A friend from childhood: idk
16. Has someone break your heart?: my ex
17. Someone important: Allah,Parents,Family,Friend,Boyfriend
18. Last time you cry: 3month ago
19. Do you like my blog?: Yes
20. Any changes that I should do to my blog?: Mybe no
Soalan untuk si puteri ni:
1. Awak rasa target PMR kali ni berapa?
2. Awak dan bf awak dah berapa lama?
3. Awak sayang sape?
4. Kenapa awak nak ber-blogger eh?
5. Awak stay mnaa?